I mentioned a while back that I'd bought A Charlie Brown Christmas, and I decided today to put up my Christmas tree, so here goes: Christmas, Charlie Brown style.





From another angle... (and without the flash)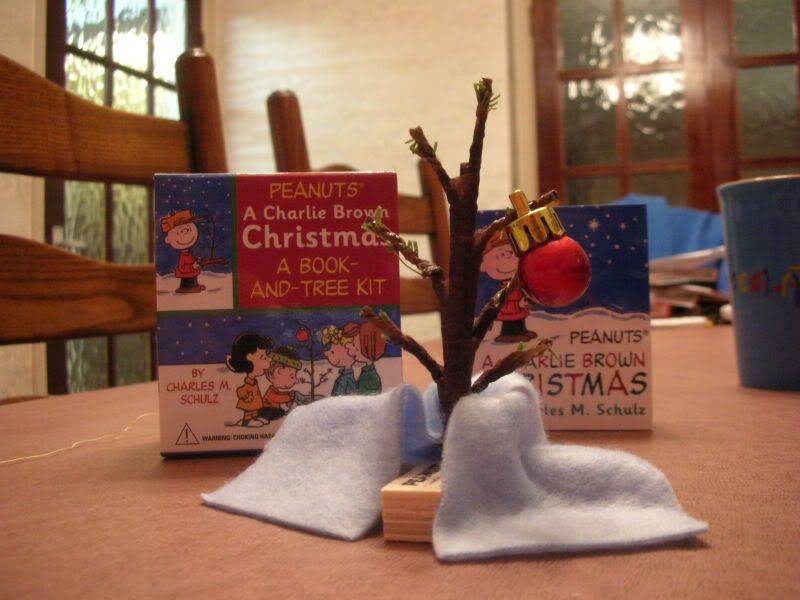 Yes, thats my mug you can see, it's not a big mug, so you can see how small the tree is! As the box says, 'you'll find: Charlie Brown's pathetic little Christmas tree, Linus' blanket to keep it warm, and a pretty red ornament to make it feel loved!' But you also get a little book with the story in it. The tree becomes so much more than what you'd originally take it as then.

For those keen eyed people you can see my collection of Mr. Men and Little Miss books in the background of the first picture, which I just brough downstairs to show my sister. I am now the proud owner of 13 of these, alas missing one of these alternative stories. Unfortunately I do not own any of the normal books, but nevermind.