Any thoughts?
All pictures are clickable links because I'm too lazy to crop pictures etc.
Icepick
Maverick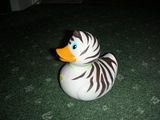 Sorrel
Bert
Ernest
Cariblue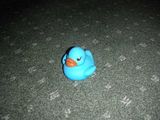 Trix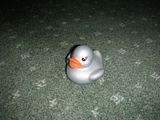 Kiki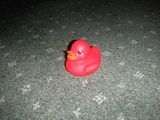 Blossom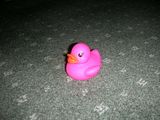 Apple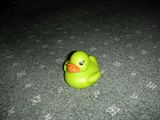 Ursula
Duckie/Unnamed duck 1
Unnamed duck 2
Unnamed duck 3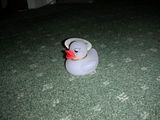 Ace - the new duck, from Germany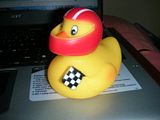 Apple and Ernest have been to Barcelona and Germany. The others haven't been quite so lucky yet. Apple and Ernest didn't get any pictures from Germany when they were there last time, unlike when they were in Barcelona and had a bit of a photoshoot in Parc Guell.
And just for the hell of it, a couple of random pics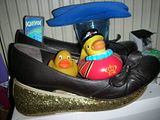 I've been asked which ducks I'm taking with me to Germany. In order for me to decide, I have put pictures of them all on here, again, including the latest addition to the duck family. Moa has also suggested that maybe I should try and get the drivers to sign one of the ducks, but I'm not so sure. It definitely be a talking point, but as I mentioned, my autograph book might feel a bit left out! I could however pass on one of the ducks to a driver but I think they might look at me a bit strange. The only one I'd be able to get away with that is the one I know best and by using the links from my friend haha.